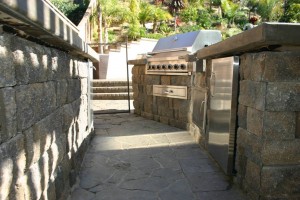 Ever feel like there's an old friend you keep forgetting to call? Someone you would visit often as a child? I'm here to tell you you're not crazy. It's the sun. And he misses you.
So many individuals spend the majority of their weeks indoors. They get ready for work inside, drive inside their cars to work, then sit at a desk all day, to come home and watch TV inside on the couch at night. Some people only see the sun long enough to walk to and from their cars between places where they sit inside.
The solution is transitioning into an outdoor lifestyle. The beginning of this is eating outside. In this blogger's opinion, the spaces where we eat define our lives. Some people choose to eat in front of their televisions, while other eat by their computers. Few families gather for nightly meals around the dinner table, and still other people eat in their cars and are constantly on the run.
While "inside" is safe and comfortable, the fresh air and adventure exists out of doors. Choosing to eat one meal a week outside can change the tone of that entire week, making work more productive and television more entertaining. Outdoor barbecues are a great way to start this outdoor lifestyle. Break the weekly routine with an outdoor dinner party with friends and family!
Check out this backyard we renovated in San Diego, featuring a natural stone theme. It includes a swimming pool remodel, retaining walls, and fully paved deck and yard. This customized outdoor living space shows how a yard can become a resort. With this level of outdoor amenities, transitioning into an active outdoor lifestyle will be a breeze.
The natural stone theme of this home gives the feeling of nature with all the comforts of home. The crystal blue pool compliments the raised BBQ/ kitchen area and tells a story of many wonderful Summers to come. So, what are you waiting for? The sun is waiting.
Request a free in-home estimate today by calling Genesis toll free at 888.389.5533, or visiting our free estimate page.